Column Settings
You can use this dialog box to customize the order and appearance of the list with scan results.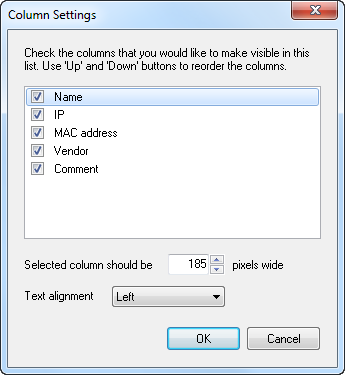 Change the size of columns in pixels by entering the value in the Selected column should be field.
You can also align text in columns: Left, Right, Center.
To apply the made changes, click the OK button.
---