Terminal Services Manager 3.0 is available for downloading
Jun 26, 2018
We are pleased to announce that we have released LizardSystems Terminal Services Manager 3.0. In this release, we have made several improvements to Terminal Services Manager and have added two new tools User Profiles and Disable or Enable Remote Desktop.
With new User Profiles tool you may get information about user profiles on remote computers, filter options by time and profile status are available. Also you may use this tool for safe user profile deleting. Read more https://lizardsystems.com/terminal-services-manager/how-to/delete-user-profiles-remotely/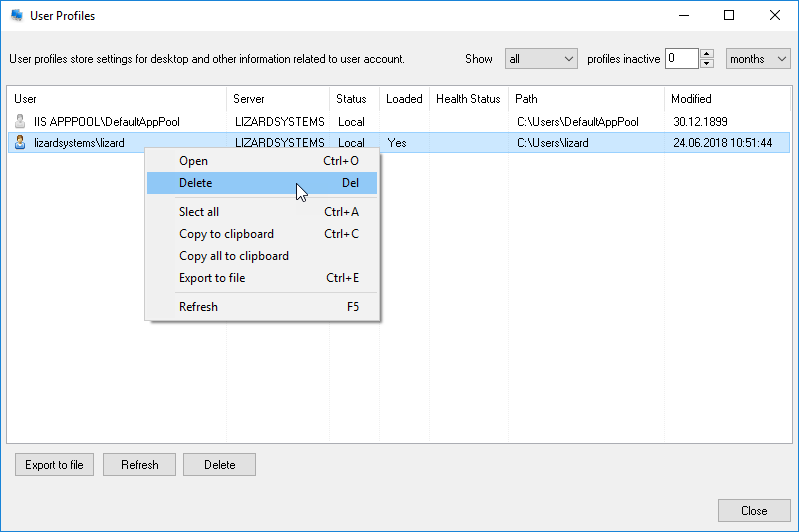 Also, a new tool for managing user access to server via RDP is added. You may read more about Enable or Disable Remote Desktop tool here https://lizardsystems.com/terminal-services-manager/how-to/enable-or-disable-remote-desktop-remote-computers/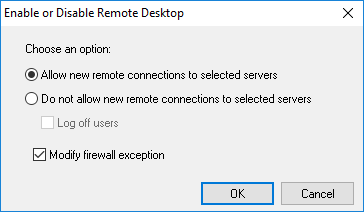 Connect to RDP with /admin option is added to Terminal Services tab on Preferences window. If you do not want to connect to a session by using the /admin option, clear the Connect with /admin option check box.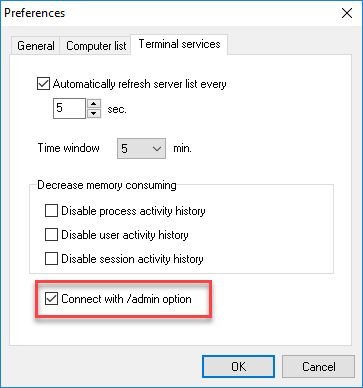 Context menus are improved for Users tab and Processes tab. Reset session command is added to Users context menu and commands are added to Processes context menu (Shutdown server, Reboot server, Remote desktop, Shadow user, Disconnect user, Reset session, Logoff, Send message).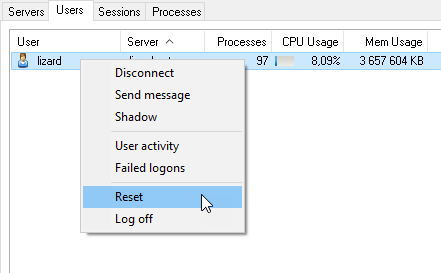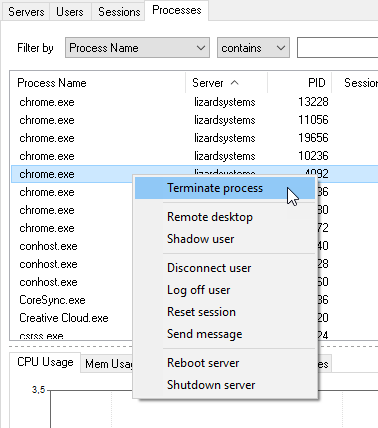 Send message tool is changed. Now messages are sent also to idle and disconnected users.
Also, some bugs are fixed.
The new version of Terminal Services Manager is available for downloading at the program page https://lizardsystems.com/terminal-services-manager/