Remote Process Explorer Quick Start Guide
Remote Process Explorer stores the list of computers in a convenient form.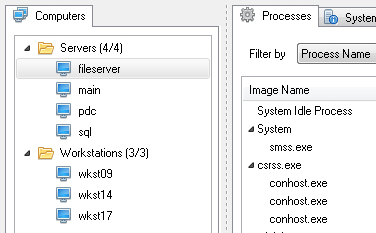 You do not have to remember the computer name or its IP address each time, all computer lists are stored in the program. The list shows the state of a computer, whether it is switched on or off.
You can create this list manually or you can do it in the built-in wizard that will offer you different ways of creating the list.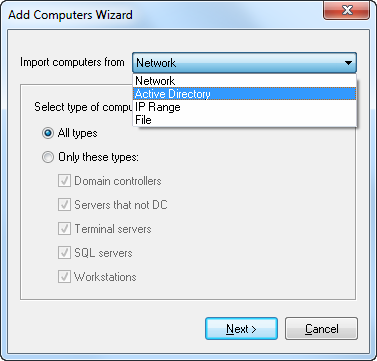 There can be an unlimited number of these lists, they are stored in separate files and can be loaded at any moment.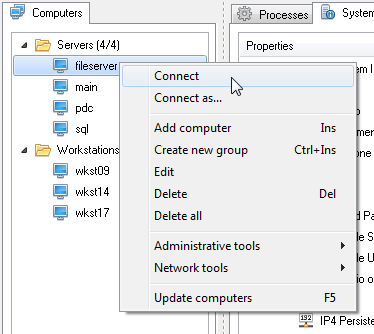 The list of processes is refreshed automatically and thus you can monitor processes on a computer in real time.
All processes are displayed in the process list that you can sort by any parameter, for example, by name, by path to the executable file, by memory usage or by priority.

By default, the process list is displayed as a process tree that shows you by what process this or that process was run.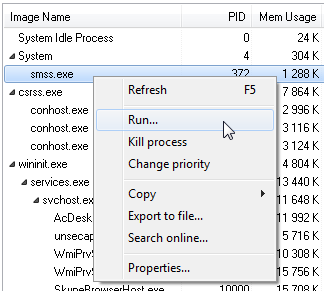 You can use the context menu to manage the selected process, kill it or change its priority.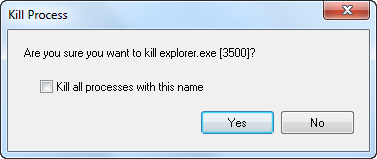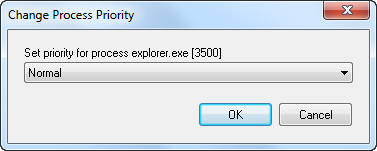 If you do not know what process is running on a computer, you can always find information about it on the Internet by selecting the Search online menu item.
Remote Process Explorer has tools for managing a remote computer built into it.
You can also use the standard tools for administering a computer: Remote desktop, Computer management, Event viewer, etc.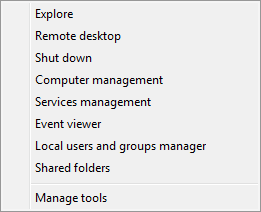 Remote Process Explorer will be useful for both corporate network administrators and home users.
Similar articles